All in One Shoulder Strengthening and Home Therapy Kit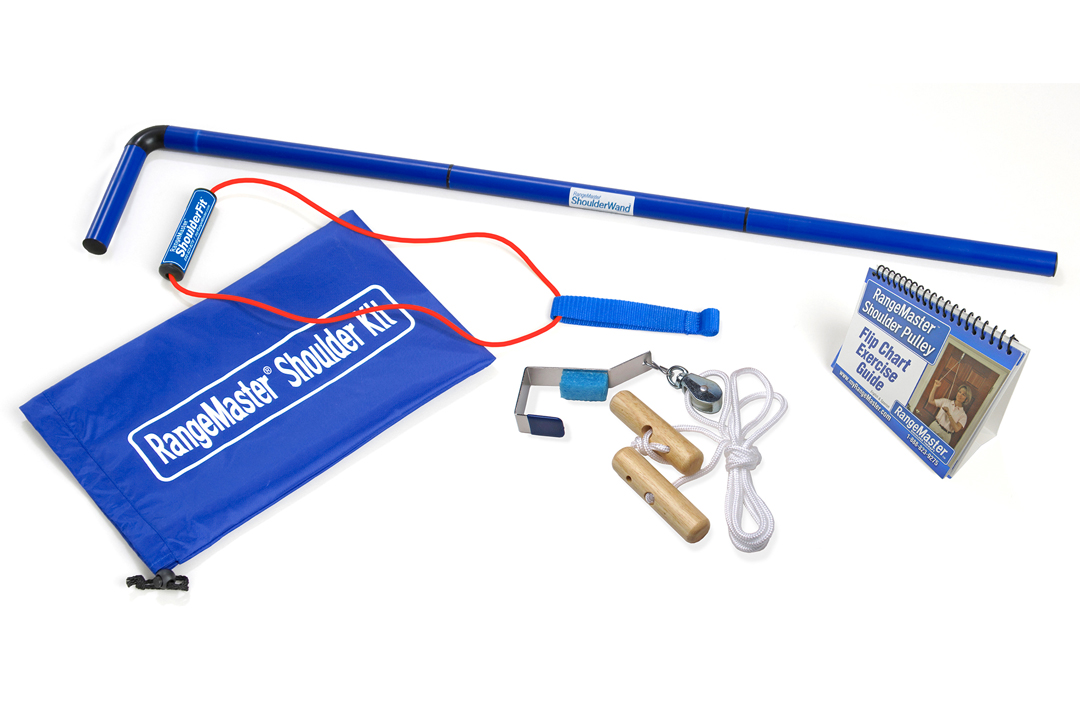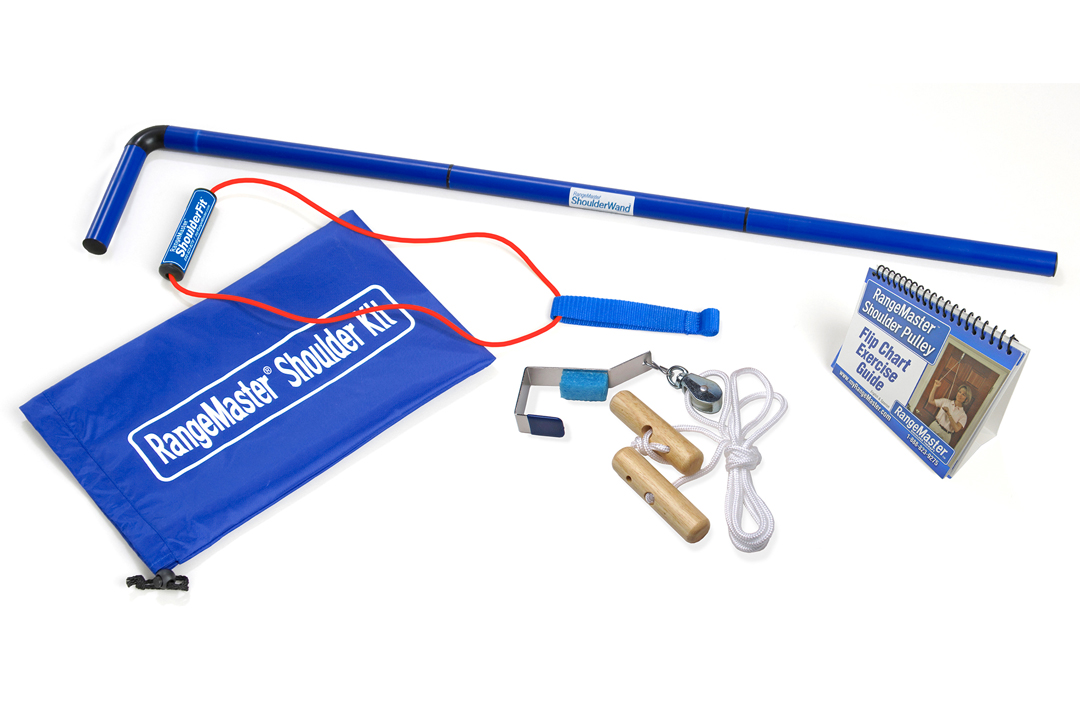 All in One Shoulder Strengthening and Home Therapy Kit
Price includes free shipping.
Product Information
Save money by ordering our comprehensive Shoulder strengthening and home therapy kit.
Kit includes:
RangeMaster® Shoulder Pulley to help you regain a full range of motion. Thaw a frozen shoulder and prevent future shoulder injuries. (choose door attachment style: web strap or metal bracket)
ShoulderFit™ resistance exerciser. Use it for shoulder abduction and adduction exercises to strengthen your shoulder muscles. Comes with level 1 (lightest) resistance.
ShoulderWand™ stretching tool. Stretch your rotator cuff and shoulder muscles for greater mobility and comfort.
Complete Flip Chart (Spanish/English) Patient Guide. This guide teaches you about your shoulder and provides exercise examples for the shoulder pulley.