Breast Cancer Recovery Kit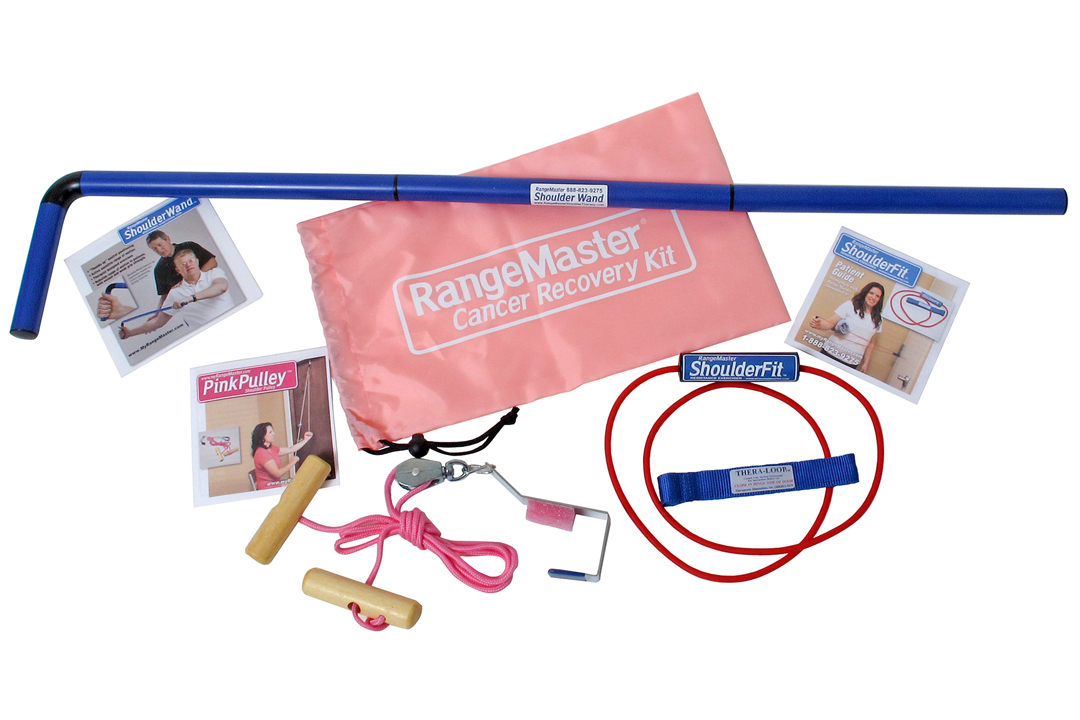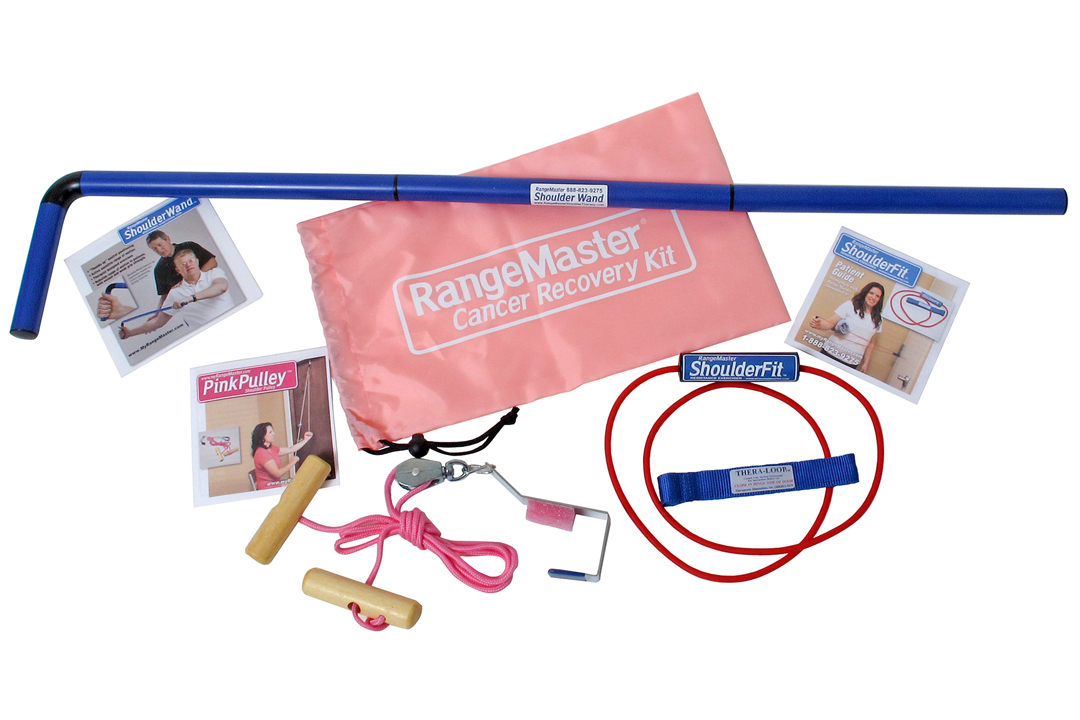 Breast Cancer Recovery Kit
Price includes free shipping.
Professional Testimonial
"In my practice, which focuses on cancer rehabilitation, especially breast cancer rehabilitation, I find shoulder pulleys useful and probably use them for 50% of this population in early intervention. In addition to the obvious physical benefits the pulley can provide, I find that the pulleys can help to "quiet the mind" by providing painless (and thoughtless) range of motion. This helps to empower the individual in their recovery, while minimizing the fear of movement."

—Alicia Ferguson, Physical Therapist, Doctor of Physical Therapy
Manager, Women's Health & Oncology Rehab
Palos Community Hospital - Palos Diagnostic Center
Product Information
The RangeMaster Shoulder & Breast Kit now comes specially designed for patients recovering from breast cancer.
Research shows that gentle stretching, strengthening, and range of motion exercises during and after breast treatment are safe and beneficial for eliminating or reducing upper limb impairments. These tools provide an excellent way for patients to get started on a structured program.
This special kit includes everything a patient needs to start a home rehabilitation program for restoring upper body mobility and conditioning after breast cancer treatment.
Features
Restore range of motion with RangeMaster™ - the high-quality, low-cost home exercise pulley system with a metal bracket that fits over the top of any door.
ShoulderFit™ strengthens using a beginning strength tubing with a plastic Thera-Loop Handle™ and theThera-Loop™ webbing door anchor.
Stretch with ShoulderWand™, our lightweight and portable reaching and stretching wand.
Exercise Guide - Each tool comes with its own patient guide with selected exercises from a physical therapist.
Full kit conveniently fits inside its own pink drawstring bag.
Related Research and Articles
Included
RangeMaster
ShoulderFit
ShoulderWand
Exercise Guide
Pink Drawstring Bag